How others have worked with highly valued, award-winning Infusionsoft Consultant, Gareth Everson and how you can too
As an established Infusionsoft consultant, I help UK-based small business owners like you to implement simple follow-up systems and processes that remove the stress of chasing up things yourself.
On this page you'll find client stories and testimonials from some of the clients I've helped since becoming an Infusionsoft Consultant in 2012. They tell their stories of working with me far better than I could ever do.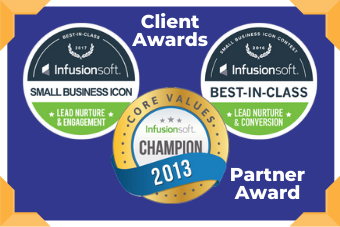 Book 20-Minute Call With Gareth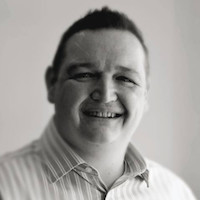 Allan Simmons – Clean & Dry Carpet Cleaning
"One of the big surprises for me was that I originally thought that Infusionsoft was just going to be about emails. But I've learned that there's so much more to it than that. It's about emails, postcards, letters, text messaging, Facebook targeting, the whole package. It automates all of that."
"The key thing that we've worked on that's transformed my business using Infusionsoft, is what we call our "quote confirmation sequence". Previously we used to send an email directly to the client but there was no follow-up on that. But the mailshots have been key for me because I can do a simple thing like send a quick postcard out, and the mailshots and the emails combined have been key."
"So when our guy arrives to do a quotation, he's almost order taking when he gets there and the client is asking for a higher level service than they initially enquired for. We're selling more of our protection service which is where we make a larger margin on the actual job that we're doing for the client."
Book 20-Minute Call With Gareth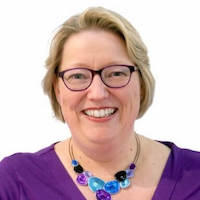 Inge Dowden – Business Growth Coach
"As a business coach I know how important it is to have great systems in your business, so when I got Infusionsoft back in 2012, I was keen to get the coaching from Gareth. He walked me through the initial set up and also some of the more complicated campaigns, and I have been flying ever since. Thanks Gareth."
Book 20-Minute Call With Gareth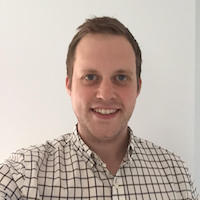 James Craig – British Fencing
"Honest, challenging and constructive were all traits that can easily be overbearing and come across in the wrong way. However, Gareth showed he can balance these qualities to provide great professional insights into what we needed to do as a business in a very objective way. Extremely goal orientated and outcome focused."
"He made getting to grips with Infusionsoft easy. He has been a really useful contact that adds value to what we do. I feel grateful to have met a very sincere business contact that I have recommended and will continue to do so, many more times over."
Book 20-Minute Call With Gareth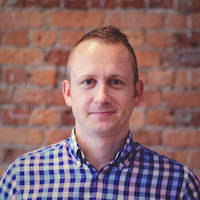 Paul Barnes – My Accountancy Place (MAP)
"In most accountancy practices, the partners of the firm have very stressful lives. They spend a lot of time chasing up and following up with leads and doing a lot themselves. What Infusionsoft has enabled me to do is to take what I know from my experiences of signing up leads and embed it within our systems to put in processes that our staff can follow. It makes it easier for anyone in the business to be able to nurture leads in the practice so it's not just reliant on me any more."
"The concerns I had around Infusionsoft were that it was very difficult. I'd tried two or three times to implement it myself and even tried to use other people with very little success. I just gave up on it every time. Gareth's put years and years of development into learning the system and how it can be used in businesses so he'll challenge what it is that you're trying to do based on his experiences working with other businesses."
Book 20-Minute Call With Gareth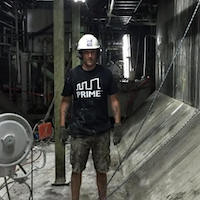 Neil Dolan – GED Laundry Chutes
"Gareth is an extremely rare individual in the support services industry – he has 100% empathy for the clients requirements and time scale."
"He was intrinsically involved in multiple aspects of building GED Laundry Chutes' Infusionsoft campaigns, to support our plans to become the world's no.1 laundry chute system in the world. Many thanks, Gareth."
Book 20-Minute Call With Gareth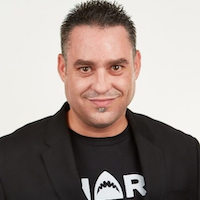 Jeremiah Sarkett – Keap
"Gareth is one of the best CRM experts in the Infusionsoft community. His skills are unmatched. He connects "cart" to "opportunity management" and sales process like no one I have seen before."
"Gareth is a strong communicator and it was amazing to watch him connect, build relationships and strategy and then achieve amazing client results."
"Gareth brings a great energy to this as well. 'Upbeat', 'proactive', 'positive' are a few words to describe his demeanour."
"Gareth is a devoted husband, father, entrepreneur, marketer, and systems guru and is someone I highly recommend."
Book 20-Minute Call With Gareth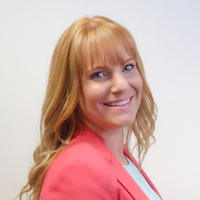 Alison Kaye – KayeComms Marketing
"Gareth has a wealth of marketing knowledge. He cuts out the jargon and simplifies concepts so you can get the most from marketing technologies."
"I would highly recommend Gareth to any business looking for a professional service from an all-round nice guy."
Book 20-Minute Call With Gareth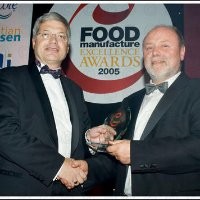 Martin Rooney – Focused Nutrition
"Gareth has an in depth knowledge of his subject, an innate understanding of the SME perspective, and the ability to translate that to your own personal professional situation, helping you market more effectively."
Book 20-Minute Call With Gareth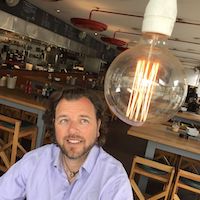 Sebastian Galbraith-Helps – HoneyTreePublishing
"Gareth's ability to segment and enable us to utilise our customers data, shopping habits etc has provided us with a laser focused CRM in Infusionsoft. We had been with Infusionsoft since 2010, but the results and implementation over a 12 month period with Gareth grew our list from under 10,000 to over 50,000."
"Gareth also has an excellent grasp on the available strategies from his constant learning and attending events that ensures that he is up to date with what works."
"Lastly he responds in a timely manner which makes one feel like an important part of his high business growth community. Needless to say we will continue to work with Gareth as the 'Go To Man'."
Book 20-Minute Call With Gareth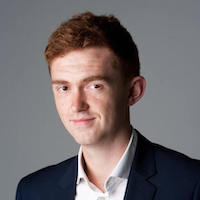 Dominic Woodward – Trinity Sales & Lettings
"Gareth has helped us implement Infusionsoft as our main CRM system for ongoing process and lead generation strategies. Gareth was very easy to work with and clearly an expert in his field."
"I wouldn't hesitate recommending Gareth to anyone who is considering using or changing their CRM."
Book 20-Minute Call With Gareth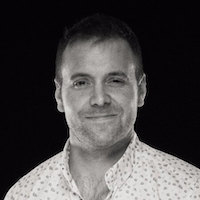 James Ashford – GoProposal
"I first got introduced to business systems when I read E-Myth Revisited. If you've read it, you'll know that you have to have systems in place in your business. But I was never able to take that knowledge and actually apply it to my business. What I'd like to thank Gareth for is the fact that he was able to take those ideas that I'd had for so many years and help me to actually put it into a real system."
"Before I had Infusionsoft, what it felt like for me was that I just didn't know where anyone was in my process, I didn't know who I had to follow up on, I wasn't capturing leads and if I captured them, I wasn't doing anything with them, to nurture them, so I had, as I saw it, all this potential money locked up in the people that were looking at my materials and I just wasn't getting that value out of them."
"Gareth helped me to get my service to far many more customers and actually help me to impact more people's lives through what I've learned through Infusionsoft and through being able to deliver my material via online courses and for helping to give me a highly profitable, scalable business through this fantastic system."
Book 20-Minute Call With Gareth